I love my smartphone. I'm not ashamed – I marvel at the concept of having information at my fingertips. And the smartphone companies know I love them, which is why they proceed to launch a new smartphone every six months. As soon as I get the latest technology, the "next big thing" is only a few months away. Companies like Apple seem to introduce a new product version just as soon as the seasons change. This had me wondering about their product lifecycle, and how post-market information makes its way around the company to influence the next release. This is Change Management.
Certainly, Apple's example is an extreme one – not many companies face the fierce pace of the smartphone world, but in many cases, change management is a constant. And the Product Lifecycle Management Software (PLM) business is booming as a result, representing $18 billion in sales. While PLM does handle new product introduction, the majority of product lifecycles involve existing products – "make it once, change it many times". To that end, the product lifecycle is one and the same as the Change Management process.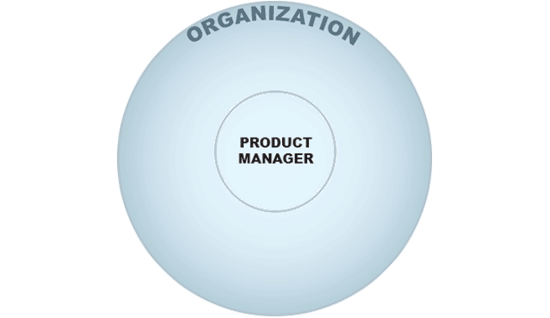 In most cases, change is complex. When you factor in design centers, suppliers, manufacturing facilities, testing labs, offshore plants, marketing departments, call centers, and others – coordination is critical to success. Then pile on top of that the pace of the product life cycle – which can be extremely short – and the coordination of these change cycles becomes critical to meet time to market demand. With these factors in play, attention to Quality is sometime overlooked, when in fact Quality Management has Change Management at its core.
Case in Point: Apple's iPhone 4 came out in a flurry of rapid product change and lightning fast time to market. The result – poor reception and a "duct tape" fix. Without putting Quality at the heart of your Change Management process you are missing a key component. (P.S. I love Apple and I love duct tape, so for me that's a marriage made in heaven)
Where does change often come from? Typically post-market feedback, whether in the form of complaints, material returns, nonconformances and the like, are a catalyst for change. This information is critical in determining what elements are driving the change. This information needs to be brought to the design phase of a change. Quality in design is important to the "get it right the first time" mantra in organizations. By incorporating Quality in design, failures are found early and risks are mitigated from the start, and you reduce the occurrence of "in-field" failures.
Quality can be a dashboard for the change management process, helping to not only manage the process of the change, but also benchmarking the quality at every step of the change.
1. Collect requirements: Through complaints, returns, and the like, post-market feedback from Quality events often become a critical source to justify a change.
2. Feasibility and Approval: Use of the data from the Quality System often help in determining the rationale for the change. Whether conducting a Risk Assessment, looking at common nonconformances, and determining cost of poor quality can provide direction on how to proceed (or not proceed) with a change.
3. Plan and Source the Change: Quality Management has roots in workflow-based process automation. Change Management relies heavily on a well-defined and timely process. Quality Management systems are especially adept at pulling together the action plans necessary to initiate the change.
4. Execute and Verify the Change: Through use of a Quality Management focused change management process, not only is the change managed in a workflow-based system, but also Quality is benchmarked at every step. Whether using hazard analysis and FMEA to benchmark design quality, supplier rating to benchmark supplier Quality, document control and training to manage the specifications, work instructions, and employee training, and then back to collecting the post market feedback once the change is complete. In effect, Quality Management system help to close the loop on the Change management process.
Change is not easy. It is a complex "dance" that many companies have to do, and the music keep changing each time. There are two keys to successful change – 1. have a well-defined process that touches all relevant areas in a timely fashion, and 2. be sure to incorporate Quality at every step. When you look at change from this approach, Quality Management Systems have the tools needed to manage continuing product lifecycles.
(By the time you finish reading this, a new smartphone has been born.)