The end of the year is nigh. Less than a month to go until we barrel into 2020 and, to quote one of Sweden's finest musical exports, we are approaching the final countdown. Despite the end of the year looming, that doesn't mean supply chain management practices should fall short.
This is always a difficult time of year for companies. There is a delicate balance to be struck during the holiday season, especially when it comes to maintaining quality standards in the workplace. Employees might be looking forward to the festive period and calendars are likely to be filled with social events and pre-booked vacations – all of which can become distracting.
On the flip side, this is also when certain industries are looking to finish strong – manufacturing, retail, food and beverage, for instance – as they look to maximize revenue streams and ongoing product quality before the ball drops on December 31.
It is a fair bet that there will have been quality pain points identified through the previous 11 months that will help to end the year on a high. With that in mind, let's take a quick spin through a few quality-related news stories that caught our eye in November.
Taking control of supply chain management
Peloton has had a fairly spectacular 2019. The company went public in September and the cult-like status of the home exercise brand saw its membership base hit more than 1.6 million subscribers.
The recent release of its first quarterly results since Peloton's IPO also revealed that the company was just as serious about supply chain quality as it was for making people sweat in the comfort of their own homes. Business Insider reported that during the last financial quarter, Peloton acquired one of its Taiwanese bike manufacturing partners for just over $47 million, effectively bringing control of one of the key elements of the supply chain management in-house.
This acquisition was, the news source said, an acknowledgement that the company wants to reduce some of the third-party risks associated with external suppliers. Paperwork filed as part of the IPO stressed that Peloton has always been concerned with the Product overview it had over suppliers and equipment manufacturers, citing the fact that if something does go wrong – delays, material shortages, defective parts – then brand reputation is at risk. In addition, relying on a small number of Taiwanese manufacturers was putting a lot of trust in an external supply ecosystem.
"We are excited to share that in October we completed the acquisition of one of our longtime, Taiwan-based bike manufacturing partners, Tonic Fitness Technology, Inc.," Peloton wrote in a letter to shareholders. "We believe that having greater control over our supply chain will enable us to strengthen and scale our production capabilities, increase innovation, and allow us to continue to deliver the highest quality connected fitness products in the market."
Time will tell if this supply chain quality management investment has paid off, but it is a clear sign that supplier quality management is going to be a hot topic in the coming months.
Product recalls can prevent mass listeria
Not every company has had as good a year as Peloton. There are some companies who didn't even have a reasonable November.
Mann Packaging was forced to recall more than 140 different vegetable products after concerns were raised that the ingredients could be contaminated with the listeria pathogen. According to the company website, this was a voluntary recall in response to an FDA notification, and (to date) no illnesses had been reported. However, the list of impacted products was extensive and included healthy options such as broccoli, cauliflower, green beans and brussels sprouts.
The company said that the recall was due to "an abundance of caution," and stressed that it would be looking into its food safety processes. Which is more of a reactive move, naturally.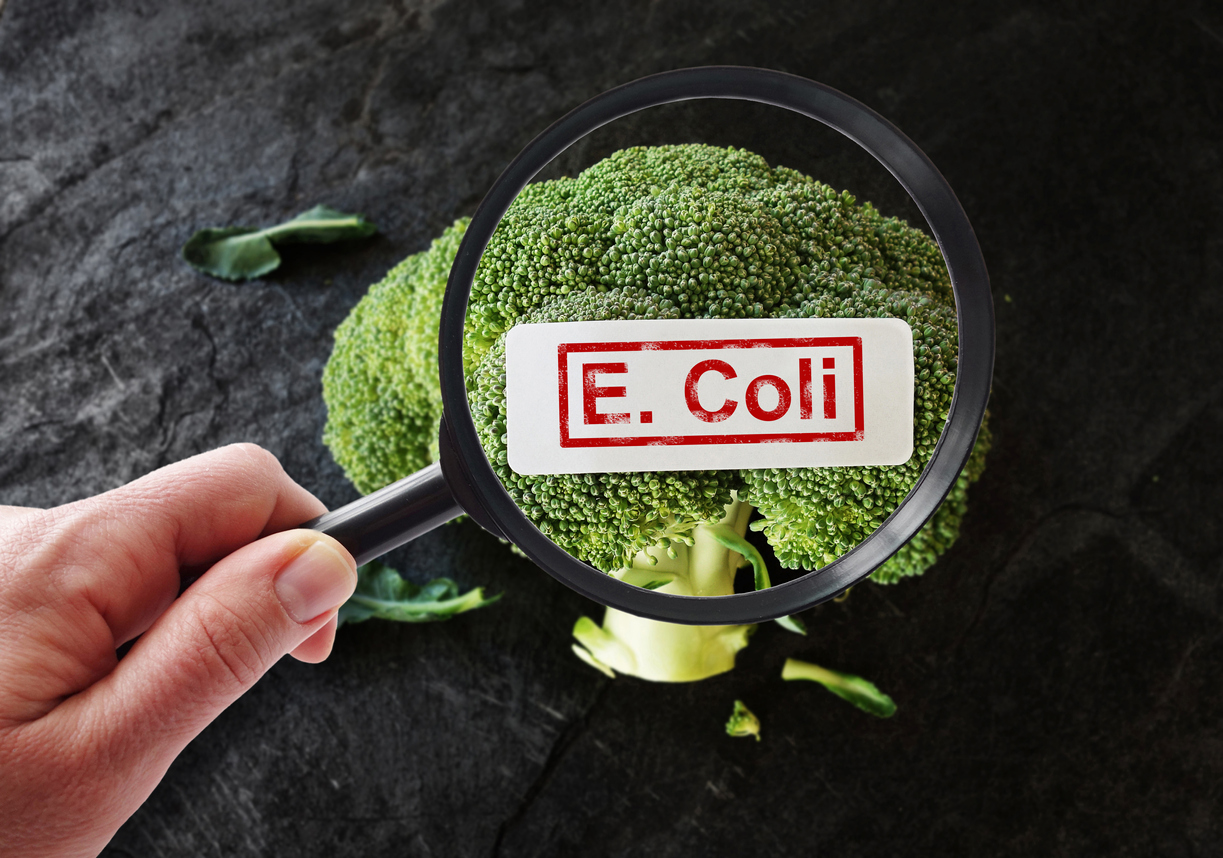 What is slightly more concerning for the average consumer is not only that Mann is a subsidiary of Del Monte but also that these products are sold across the country. Most of the effected products can be classed as grab-and-go and the recall only applies to products sold in the United States. However, a quick scroll through the list of brands that are part of this recall reveals that the Mann's name is only attached to around 66 percent of the products, with the rest either subsidiaries or external produce distributors.
As we noted before, the global Food & Beverage is a complicated beast, and consumers assume that the food they purchase is safe for consumption. Fresh produce is believed to be part of a healthy lifestyle, but it is a safe bet that most people would not know if the Amazon Go Broccoli Crunch Power Bowl or the California Stir Fry from Signature Farms were in fact part of a massive recall such as the one undertaken by Mann Packaging in November … which, spoiler alert, they are.
Lettuce pray for romaine
Lovers of leafy greens should look away now. To be more specific, anyone who enjoys romaine lettuce should probably start making sure that they are excluding Californian versions from their diet.
According to the Centers for Disease Control, a multiple state outbreak of E. Coli from romaine lettuce has been traced to the Salinas, CA, growing region. The CDC has gone so far as to advise people not to eat any lettuce produced in this region and the recall notice includes every type of romaine lettuce grown there. An urban myth has already gained traction that restaurant customers are asking servers if their salads or other leafy green offerings contain Salinas-produced lettuce, while consumers are being told to check refrigerators for packaged foods that might have romaine lurking within.
To be fair, this is not the first time that romaine lettuce has caused a nationwide panic. Food Safety News reported that seven people have died in the last three years from eating contaminated products, and there have been almost 260 people hospitalized. In fact, an FSN op-ed suggested that producers put a warning label on packaged products, citing a series of pathogenic bacteria outbreaks that go as far back as July 1995.
FSN also reported that the FDA will be ramping up its sampling and testing programs for romaine lettuce in 2020, although there is a consensus that this should have been done when the quality problems began appearing on a regular basis. The testing program will run until November 2020, and the news source said that the FDA will focus on raw lettuce. The caveat to this proactive approach is that the FDA reportedly waited six weeks before informing the public about the latest E. Coli outbreak – a decision that drew a significant level of ire from food safety activists.
"We will not have a safe food supply when facts are hidden from consumers. We will not have a safe food supply until there really is honesty and transparency by those in government, industry (growers, shippers, processors and retailers – grocery stores and restaurants) and academia charged with consumer food safety," wrote food safety lawyer Bill Marler, on his company's blog. "I call b******t on the FDA, CDC and Health Departments of Arizona, California, Florida, Georgia, Illinois, Maryland, North Carolina, Nevada, New York, Oregon, Pennsylvania and South Carolina for hiding vital information from the public. And, those in industry (growers, shippers, processors and retailers – grocery stores and restaurants) and academia, shame on you."
Romaine is the tip of the food quality iceberg
Although lettuce is getting a bad rap at the moment, let's not forget that there are literally hundreds of other foodstuffs that suffer from frequent recalls.
Flour, for example, is always generating headlines. CBS News reported that King Arthur Flour was recalling a number of products that could carry the E. Coli (again) pathogen, with the CDC advising consumers to check their cupboards for any bags of flour that could be subject to a recall. Flour has a long shelf life and the CDC said that a lack of consumer awareness over what has and what hasn't been recalled might mean that people continue to eat contaminated products.
In fact, the latest recall by the company is actually an expansion of one that was announced in June, CBS said, citing a number of other flour-related recalls that have happened in 2019. Flour producers have not had a good year and many of the contaminated products were milled at the same production facility. On the plus side, it was the supplier of the milled flour that sounded the alarm, telling companies such as King Arthur and Pillsbury that the wheat used to produce the flour might have a level of contamination, according to Consumer Reports.
And we should also think about the amount of meat that gets recalled.
Poultry and beef are consistent offenders but hats off to the Austrian company that distributed "mystery meat" to other EU countries. According to FSN, an inspection of a slaughterhouse in the Austrian state of Styria discovered that meat deemed unfit for human consumption had entered the food chain – all of which could be traced back to animals that did not have the required health stamp.
The meat was distributed to a number of food producers and bulk buyers across Europe, with food authorities in Bosnia and Herzegovina, Croatia, Czech Republic, Germany, Hungary, Italy, Slovakia, Slovenia, Switzerland and the United Kingdom all scrambling to trace where the meat had ended up.
Animals are supposed to examined before they are slaughtered for any possible infection, and the meat is then checked again after the process has been completed. If the meat complies with the local compliance requirements of veterinary and food law, then it is given a health stamp.
Any meat that does not comply is marked as unfit for human consumption – note the "human" element – and stored separately from meat that has passed the test. In this case, the breakdown in quality management came to light from a food safety inspection and not the company itself. And that is certainly something for consumers to worry about.
Basic product quality mistakes are preventable
Finding pathogens in lettuce or discovering that mystery meat is exactly that are common quality pain points, but some poor product quality mistakes are really obvious.
The FDA recently warned Greenbrier International – aka Dollar Tree – that it was selling unsafe drug and cosmetics products in its stores. According to USA Today, the retailer has received numerous warning letters about the quality of the products being offered to customers and there has been a clear path back to the third-party manufacturers that the company relies on to produce the various items that it sells for $1 in its chain of stores. In addition, the FDA said that the company had a responsibility to ensure that its supply chain was adhering to quality management processes and to ensure that the items for sale met FDA compliance requirements.
The news that Dollar Tree is selling unsafe products is unsurprising. People shop there because the price of an item – drugs, cosmetics, packaged foods etc. – is rarely more than a dollar. The problem is that customers are unlikely to know where these products have come from, albeit that the safe bet is China. Dollar Tree has responded to the warning letter, and told the news source that it would be meeting with the FDA in the near future.
Poor quality products in cheap stores are one thing, putting the wrong wheels on a vehicle is a whole new level. When you consider how many vehicles are recalled every year, then it is reasonable to assume that the prudent automobile manufacturer would make sure that basic components are right before the vehicle is shipped to a dealer.
CNET reported that 111 Dodge Chargers and 62 Dodge Challengers left the factory with the wrong wheels fitted. Specifically, the wheels were the wrong size and – when paired with a brake kit – could rub on the vehicle's steering knuckle. If this happens, then there is a danger that the driver could lose control of the vehicle.
The wheels were fitted because they were digitally paired with an unspecified brake kit that "should not have been an available option" prior to the vehicle's arrival on the assembly line. Which says a lot about the internal quality management system at the plant. The silver lining to this preventable quality problem is that the issue was discovered by workers in the Canadian factory in which the vehicles were assembled and (to date) almost every affected vehicle is still in the hands of dealers.
We will be back with another round of curated quality-related news stories next month, but stay safe and don't eat lettuce.
ETQ's mantra that quality creates limitless possibilities is one of the many reasons that companies trust us to deliver effective software solutions. Our quality management software features built-in best practices and best-in-class flexibility, both of which allow brands to optimize the critical business processes that drive excellence through quality.
To find out more about how ETQ can inspire your company to be a quality leader contact us today. Alternatively, reach out to our team of quality professionals and ask for a demo of our Reliance 2019 SaaS solution.